ARRESTED for Workers' Compensation Fraud (Rosman Mendoza)
November 8, 2013. Command Investigations, SUNZ Insurance and CorVel announce the arrest of Rosman Mendoza for Workers' Compensation Fraud resulting from an SIU fraud investigation. Mendoza was... Continue reading →
ARRESTED for Workers' Compensation Fraud (Rosman Mendoza)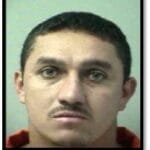 November 8, 2013. Command Investigations, SUNZ Insurance and CorVel announce the arrest of Rosman Mendoza for Workers' Compensation Fraud resulting from an SIU fraud investigation.
Mendoza was arrested on November 6, 2013 on felony criminal charges of F.S. 440.105(4)(B)(9) – Workers' Compensation Fraud.  This arrest was a culmination of an SIU investigation conducted by Command Investigations on behalf of SUNZ Insurance.  The SIU referral to the Florida Department of Insurance Fraud (DIF) led to the arrest of Hernandez.
Mendoza was arrested and held without bond by Immigration and Customs Enforcement.
All parties are presumed innocent until proven guilty.