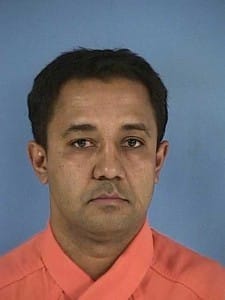 May 5, 2015. Command Investigations and SUNZ Insurance Company announce a final disposition for Ricardo Linhares
Linhares was ordered to pay $4,834.51 in enforceable restitution.
Command Investigations, serving as the SIU Department of SUNZ Insurance, initiated an investigation on Ricardo Linhares after he sustained a back strain while loading 150-pound countertops on a jobsite. Through Command's SSN Verification Program™, it was determined that Linhares was utilizing a Social Security Number issued to an individual in Massachusetts in an effort to gain employment and secure workers' compensation benefits. Based on the evidence, a referral was submitted to the Florida Division of Insurance Fraud (DIF) as statutorily required.
Consequently, Linhares was arrested, and on April 22, 2015, he was convicted and plead guilty to one count of F.S. 440.105(4)(B)2 – Workers' Compensation Fraud.
As part of Command's Restitution Management Program™, close contact was maintained with the State Attorney's Office to ensure that all victims' rights are asserted, aggressively protected and maintained.
Command Investigations, LLC is the preferred provider of Surveillance, SIU & Anti-Fraud programming to P&C Carriers, self-insured entities and third-party administrators.  Investigative cost containment solutions also include background investigations, Claims Buzz™ social media searches, investigative canvasses, recorded statements and scene investigations.