April 25, 2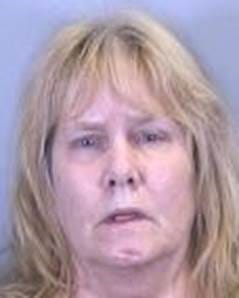 016. Command Investigations, SUNZ Insurance Company and North American Risk Services announce the conviction of Sandra Kelly for insurance fraud.
Kelly was convicted of insurance fraud on April 15, 2016 and was sentenced to 12 months of probation. Kelly has also been ordered to pay enforceable restitution in an amount to be determined.
A referral was submitted to the Florida Department of Financial Services, Division of Insurance Fraud (DIF) on April 30, 2014 as statutorily required based on evidence collected during Command's investigation.
Kelly reported no earnings on her signed DWC-19s and claimed she was not working. However, video surveillance obtained by Command documented her working at a produce stand, and the owner of the produce stand confirmed that Kelly had been an employee of the company for six months. Kelly was working and receiving wages while collecting indemnity benefits.
On March 4, 2015, Kelly was arrested in Manatee County, Florida for insurance fraud. She was charged with the following:
F.S. 440.105(4)(b) – Workers' Compensation Fraud
F.S. 837.02 – Perjury (Official Proceeding)
Ultimately, Kelly was convicted on both charges.
Command Investigations, LLC is the preferred provider of Surveillance, SIU & Anti-Fraud programming to P&C Carriers, self-insured entities and third-party administrators.