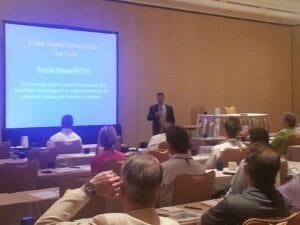 July 22, 2014.  Steve Cassell, Present & CEO of Command Investigations, is an invited speaker at the FASI (Florida Association of Self-Insureds) 45th Annual Educational Conference and Trade Show.
Steve Cassell from Command Investigations co-presents,  "Catching the Worm – Identity Theft," which provides an in-depth analysis and discussion regarding identity theft.
This dynamic presentation provides direct examination of current statistics, modern schemes, claims' community impact, corporate cyber theft, personal avoidance strategies and what to do if you are a victim.  This training curriculum provides a highly interactive atmosphere with intense use of videos and graphics, prompting group involvement and spontaneous interaction.
The FASI 45th Annual Educational Conference and Trade Show is being held on July 20-23, 2014 and is hosted by the Ritz Carlton in Naples, Florida.  For additional information concerning FASI, please visit http://www.fasi-fl.org/index.html.