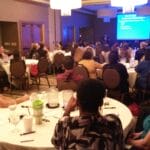 September 30, 2014.  Command Investigations presents our newest CEU titled, "Surveillance: Advanced Strategies with Social Media."  This continuing education class was attended by more than 60 attendees from the team at Johns Eastern Company, Lakewood Ranch, Florida.
This new and exciting two-hour Adjuster Optional CEU discusses investigative strategies using social media as a pre-investigative tool that best ensures positive surveillance results.
This course highlights and discusses social media history, trends, investigative methodologies, privacy issues, applicable case law, evidentiary discovery rules and pretexting. This information provides an educational guideline on how to properly utilize these investigative results to best impact the future use of surveillance.
Click on the box below to view all comments: