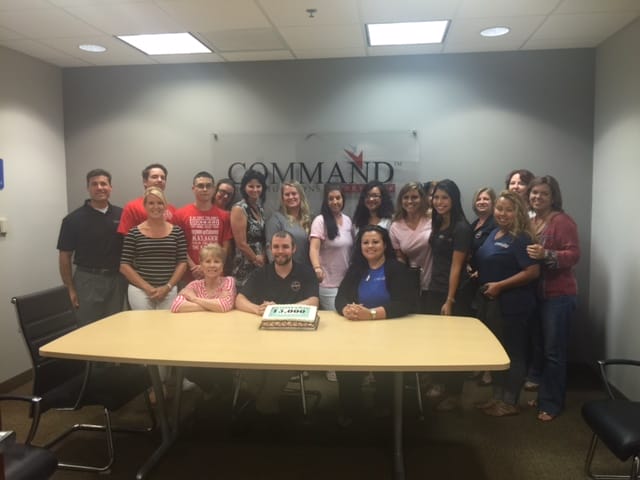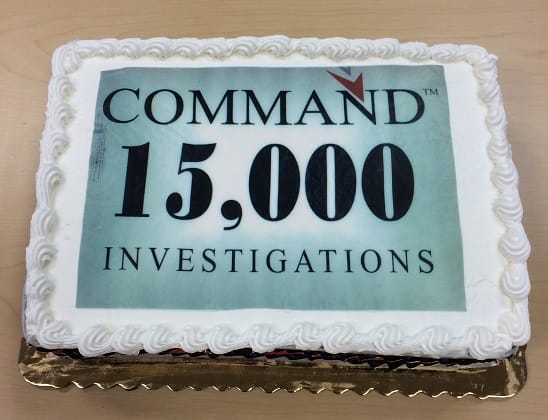 June 5, 2015. Command Investigations is proud to announce a new milestone in the company – the completion of its 15,000th investigation.
This achievement was accomplished in only 2 ½ years in business.
Your support has made this landmark accomplishment possible.
Command Investigations is 100% dedicated to providing the finest investigative results and customer service in the industry.  The consistent delivery of this promise is made possible by the trust, loyalty and commitment of Command's customers, investigators and staff.
Other achievements include:
More than 60 full-time employees
48 SIU related fraud arrests
37 insurance fraud convictions
Consistently delivering an 87% video success rate
Tens of millions of dollars in approved claim & fraud savings
Serving Florida, Georgia and coming later this year, California
Command Investigations, LLC is the preferred provider of Surveillance, SIU & Anti-Fraud programming to P&C Carriers, self-insured entities and third-party administrators.  Investigative cost containment solutions also include background investigations, Claims Buzz™ social media searches, investigative canvasses, recorded statements and scene investigations.