March 1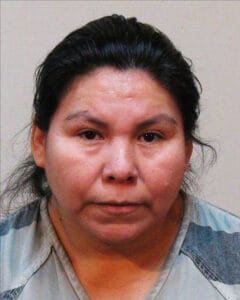 7, 2016.  Command Investigations, North American Risk Services (NARS) and SUNZ Insurance Company announce the arrest of Bertha Gutierrez-Martinez.
Command Investigations initiated an investigation on Bertha Gutierrez-Martinez after she sustained crushed toes on a jobsite.  Through Command's Claims Data Verification Program™, it was determined that the claimant provided a suspect social security number in an effort to obtain insurance benefits.  The investigation found the social security number to have been issued to a deceased individual in the state of California.
Based upon the evidence, Command's SIU Department, working in conjunction with SUNZ Insurance Company and NARS, submitted a referral to the Georgia State Board of Workers' Compensation, Enforcement Division, as statutorily required based on material misrepresentation.  After review, an arrest warrant was issued for Bertha Gutierrez-Martinez.
On March 3, 2016 Bertha Gutierrez-Martinez was arrested in Tift County, Georgia, for insurance fraud, violating the following Georgia Codes:
16-9-121(A)(3) – Identity theft fraud when using/possessing information concerning a deceased individual (felony)
16-10-20 – False statements and writings, concealment of facts, and fraudulent documents in matters within jurisdiction of state or political subdivisions (felony)
34-9-19 – Workers' Compensation – Penalty for false or misleading statements when obtaining or denying benefits
16-9-121.1(A) – Aggravated identity fraud (felony)
All parties are presumed innocent until proven guilty.
Click Here to Read the Georgia State Board of Workers' Compensation Press Release
Command Investigations, LLC is the preferred provider of Surveillance, SIU & Anti-Fraud programming to P&C Carriers, self-insured entities and third-party administrators.