Ma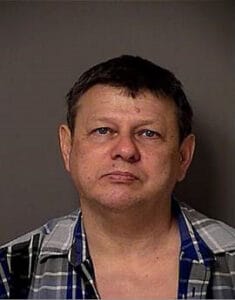 rch 29, 2016.  Command Investigations and Johns Eastern Company (JECO) announce the arrest of Maurizio Maritz for insurance fraud.
Command initiated an investigation on Mr. Maritz after he allegedly suffered a right elbow contusion while driving a school bus. Video obtained from on-board the bus documented the alleged incident, which showed no accident or injury occurring. In addition, Command conducted video surveillance which showed Maritz inconsistently utilizing a right arm sling.
Based upon the evidence, Command's SIU Department, working in conjunction with JECO, submitted a referral to the Florida Department of Financial Services, Division of Insurance Fraud on July 22, 2015, as statutorily required based on material misrepresentation.
On March 24, 2016 Maritz was arrested in Osceola County, Florida for insurance fraud. He was charged with the following:
105(4b) – Misrep Omit Info RE W/C Claim Less $20K
014-2A1 – Grand Theft – $100,000 or more
234(1) – False and Fraudulent Insurance Claim
All parties are presumed innocent until proven guilty.
Command Investigations, LLC is the preferred provider of Surveillance, SIU & Anti-Fraud programming to P&C Carriers, self-insured entities and third-party administrators.