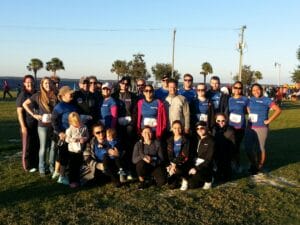 November 4, 2014.  Team Command takes control at the Jim Payne Corporate 5K on Saturday, November 1, 2014.
Several members were individual winners in their perspective age group as well. Team Command won 1st place women's over all winner, 1st place men's 18-24 age division and 1st place in the Team Corporate division.
Team Command was comprised of Command Employees, clients, family and friends.  The Jim Payne Corporate 5K benefited The Kids House.