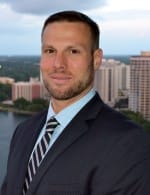 Command Investigations is pleased to announce the promotion of Ken Klose to the position of Operations Manager at Command Investigations, LLC.
As Operations Manager, Klose is responsible for the day-to-day management of his full-time investigative team.  This includes complex case management, scheduling, quality assurance and all client related communications.  Prior to his promotion to Operations Manager, Klose worked as a Senior Field Investigator and Senior Background Investigator.
Klose is a two tour combat veteran serving in both Iraq and Afghanistan as a Platoon Leader in the 1st Cavalry Division as well as a Commander of a Reconnaissance Troop in the 101st Airborne Division.  Following command, Klose created and served as the primary instructor for an all Afghan leadership school. Klose is a graduate of the United States Army Ranger School, Airborne school, Captain's Career Course, and Infantry Officer Basic Course.
After nine years of honorable service, Klose returned to Florida and obtained a M.A. in Political Science from the University of Central Florida. His thesis, Governmental Responses to Terrorism: Creating Costs and Benefits, analyzed responses to terrorism in both Algeria and the Philippines between 2000 and 2010.
As a graduate of the National Investigative Training Academy, Inc. (NITA), Klose transitioned to a career in Private Investigations. He began his career with Command Investigations as a Background Investigator and Surveillance Investigator.
Ken currently resides in Orlando, Florida with his wife.