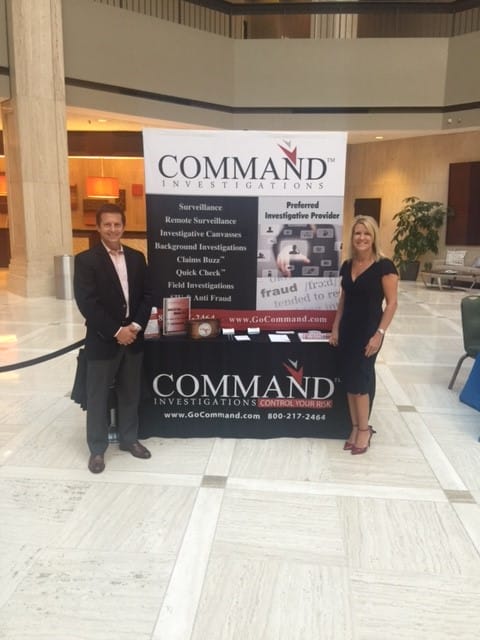 May 8, 2015. Command Investigations was proud to sponsor McConnaughhay, Duffy, Coonrod, Pope, Weaver, Stern & Thomas P.A.'s seminar, Georgia Workers' Compensation Issues: 2015 Claims Handling Update, on Wednesday, May 6, 2015, and Thursday, May 7, 2015.
The first day of the seminar centered on workers' compensation law updates, benefits, defenses and trial in the state of Florida. The second day covered updates on trends, requirements and current focuses of the Georgia State Board of Workers' Compensation. In addition, Georgia's workers' compensation case law and the effective applications of defenses were discussed and reviewed.
The primary objective of this forum was to present insight on how to manage and handle workers' compensation trials in Florida and Georgia as the law continues to evolve.
Command was proud to participate in this event held at The Renaissance Waverly Hotel in Atlanta, Georgia.
Command Investigations, LLC is the preferred provider of Surveillance and SIU & Anti-Fraud programming to P&C Carriers, self-insured entities and third-party administrators. Investigative cost containment solutions also include background investigations, Claims Buzz™ social media searches, investigative canvasses, recorded statements and scene investigations.