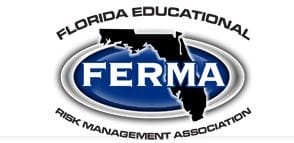 July 16, 2015.  Command Investigations is proud to take part in a speaker panel at the Florida Educational Risk Management Association (FERMA) 2015 Summer Conference.  On Thursday, July 16, Steve Cassell, President & CEO, will be speaking during the session, "Dealing with the Confrontational Claimant."
FERMA aims to educate members at educational institutions in the state of Florida about risk management as a means of protection for assets from loss during a claim. Command is honored to attend this exclusive speaking engagement taking place at the Lido Beach Resort in Sarasota, Florida.
Command Investigations, LLC is the preferred provider of Surveillance, SIU & Anti-Fraud programming to P&C Carriers, self-insured entities and third-party administrators.  Investigative cost containment solutions also include background investigations, Claims Buzz™ (social media investigations), medical canvasses, recorded statements and scene investigations.