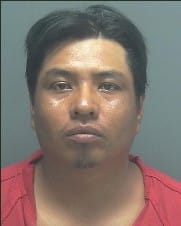 July 23, 2014. – Command Investigations, Packard Claims and Lion Insurance announce the CONVICTION of Jose Martinez.
Martinez was originally ARRESTED on April 14, 2014 on charges of Insurance Fraud, violating F.S.440.105(4)(B)2 and F.S. 817.568.8.
On June 18, 2014, Martinez was CONVICTED and adjudicated GUILTY for insurance fraud.  He was sentenced to 180 days in jail and ordered to pay $2,000 in restitution.
This conviction is the culmination of an SIU investigation conducted by Packard Claims, Command Investigations and the Florida Department of Insurance Fraud (DIF).