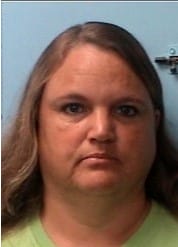 February 26, 2015. Command Investigations and SUNZ Insurance announce the CONVICTION of Melissa Brewer for insurance fraud.
Melissa Brewer was convicted of insurance fraud on January 27, 2015 and ordered to pay enforceable restitution in the amount of $2,000. Brewer was sentenced to 1 year of probation and 50 hours of community service.
Melissa Brewer was allegedly injured in a work-related accident and was diagnosed with a possible hernia. During her deposition, Brewer denied any pre-existing injuries or medical treatment related to her abdomen area in an effort to obtain benefits. Command's SIU investigation revealed a significant prior claims history that was in direct conflict with Brewer's sworn statements.
Based upon this material misrepresentation and the non-disclosure of pre-existing injuries, a referral was submitted to the Florida Division of Insurance Fraud (DIF) as was statutorily required.
Following Command's SIU Investigation and submittal to the Florida Division of Insurance Fraud (DIF), an arrest warrant was issued. On August 14, 2014, Brewer was arrested in Gulf County, Florida, and charged with insurance fraud and grand theft, violating F.S. 440.105 and F.S. 812.014(2)(c)(1).
Brewer was ultimately convicted of these charges to include an enforceable restitution order in the amount of $2,000. As part of Command's Restitution Management Program™, close contact with the State Attorney's Office was maintained to ensure that all of the victim's rights are asserted, aggressively protected and maintained.
Command Investigations, LLC is the preferred provider of Surveillance, SIU & Anti-Fraud programming to P&C Carriers, self-insured entities and third-party administrators. Investigative cost containment solutions also include background investigations, Claims Buzz™ social media searches, investigative canvasses, recorded statements and scene investigations.