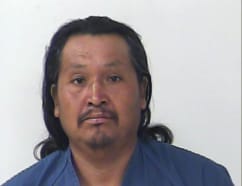 March 1, 2016.  Command Investigations, Packard Claims and Lion Insurance Company announce the conviction of Martin Garcia-Rojas for insurance fraud.
Martin Garcia-Rojas was convicted of insurance fraud on February 25, 2016 and was sentenced to 90 days in county jail, 57 months of probation and ordered to pay $2,528.18 in enforceable restitution.
A referral was submitted to the Florida Division of Insurance Fraud (DIF) as statutorily required based on the evidence collected during Command's Claims Data Verification ProgramTM.  During the investigation, it was determined that Garcia-Rojas fraudulently used a false social security number to secure workers' compensation benefits.
On April 9, 2015, Martin Garcia-Rojas was arrested in St. Lucie County, Florida for insurance fraud, in violation of the following Florida Statutes:
F.S. 440.105(4)(b)(2) – Workers' Compensation Fraud
F.S. 817.568(2) – Fraudulent use of personal identification
Ultimately, Garcia-Rojas was convicted on both charges.
Command Investigations, LLC is the preferred provider of Surveillance, SIU & Anti-Fraud programming to P&C Carriers, self-insured entities and third-party administrators.