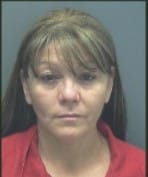 June 25, 2014. Command Investigations and CorVel announce the CONVICTION of Maria Orneda for Insurance Fraud.  On July 2, 2014, Maria Orneda was adjudicated guilty and received 18 months of probation, ordered to enter a pre-trial intervention program and submit to random drug testing.
On May 14, 2014, Orneda was arrested on charges of Insurance Fraud violating F.S. 440.105(4b9) – Fraud-Use False ID for WC Claim and F.S. 817.568(9) Create Poss Use Fictitious Personal ID Info.
Command's Social Security Number Verification Program™ determined that the claimant was utilizing a valid Social Security Number; however, the SSN was issued to a different individual who currently resides in Massachusetts. The valid owner of the SSN has been contacted and is a cooperating witness for this criminal investigation. It was also discovered that the name Maria Orneda was an alias and the claimant's true identity was ascertained to be Maria Ornelas-Vega.