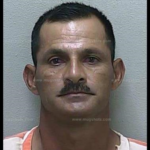 November 13, 2013. Command Investigations and Packard Claims announce the CONVICTION of Eleuterio Rodriguez-Najera.
Rodriguez-Najera was first arrested in Levy County on August 23, 2013 and charged with Insurance Fraud. On November 6, 2013, Rodriguez-Najera was adjudicated guilty, sentenced to two (2) years of probation and has an enforceable restitution order paying back all claim and investigative expenses incurred.
As part of SIU & Anti-Fraud Programming, Command Investigations, working with Packard Claims, reviews every arrest carefully, tracks the arrests and manages the investigation through our Restitution Management Program™. This process ensures that all rights are aggressively protected and maintained. In addition, Command Investigations works closely with the State Attorney's office to positively impact the ability to pursue restitution.