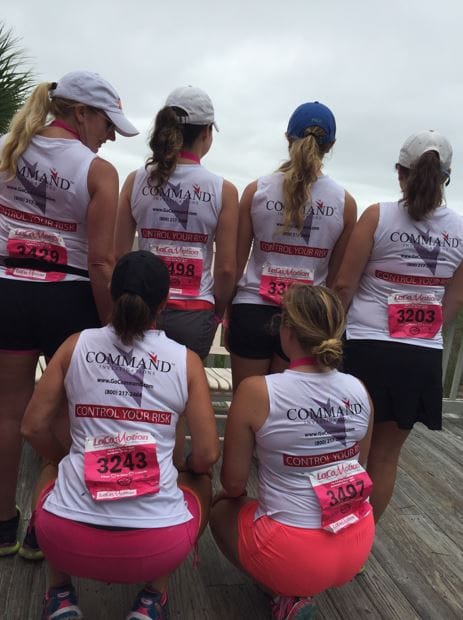 October 1, 2015. Command is honored to have sponsored runners in the LoCo Motion race to end breast cancer from September 25-27, 2015. The LoCo Motion race is a 30-mile walk or run that takes place throughout South Carolina's Daufuskie Island, Callawassie Island and Hilton Head Island.
Each day, participants ventured 10 miles on one of the islands and experienced beautiful views and companionship. The proceeds gained from the event were donated to regional non-profit hospitals to conduct research, treatment and breast cancer screening.
Command is proud to have donated to a cause with the goal to help find a cure for breast cancer.
Command Investigations, LLC is the preferred provider of Surveillance, SIU & Anti-Fraud programming to P&C Carriers, self-insured entities and third-party administrators.