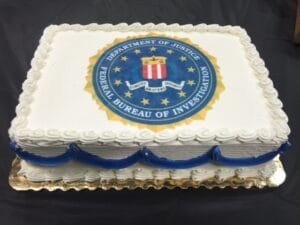 It's difficult to say goodbye…
To protect all identities, we'll refer to this person as "Joe."
"Joe" came to us a couple years ago and was hired on as our first official "management trainee." As expected, the mechanics of his performance were excellent. But what truly made "Joe" always stand out from the rest was his attitude. His can-do, positive outlook coupled with humor and a keen intellect made him a winner at Command.
We have frequent internal company discussions regarding attitude, ethics and performance. These uncompromising values are the foundation of our organization. "Joe" embodies these principles.
We all wish him the best and know he will be fulfilling a lifelong dream of joining the FBI.