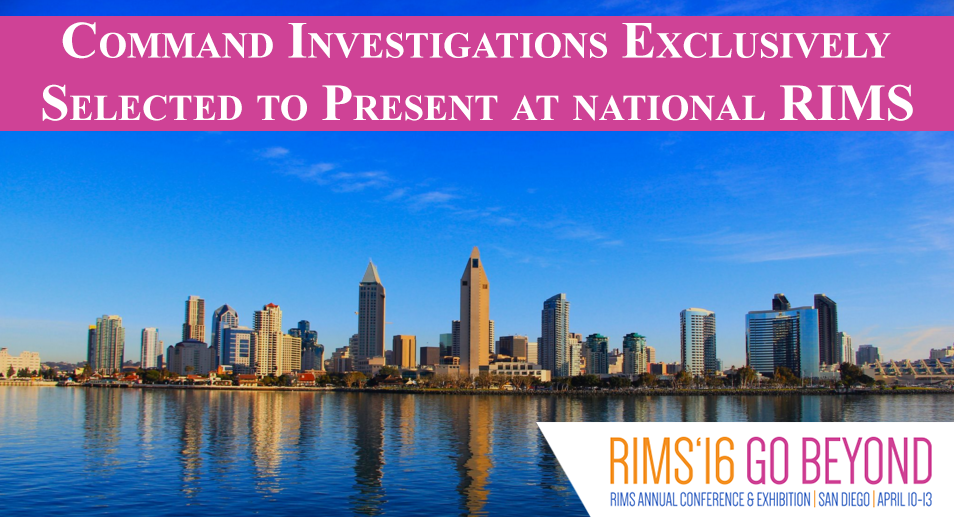 April 6, 2016. Command Investigations is proud to be the only investigative company in the nation selected to present on the popular topic of social media investigations at RIMS 2016 Annual Conference & Exhibition in San Diego, California.
During the presentation, Steve Cassell, President & CEO of Command Investigations, will provide analysis and insight into various social media platforms, social media engagement demographics, investigative best practices, link analysis and predictive profiling techniques.
Command is honored to have Andy Olwert, President of SUNZ Insurance Solutions, contributing as a panel member.  Olwert will provide new and unique insight into allocated loss adjustment expense (ALAE), return on investigative investment, and ways to use social media as an enterprise program within an organization.
Real claims that have resulted in recent criminal convictions stemming from insurance fraud will be profiled throughout the program.  This highly anticipated presentation will provide an exciting and insightful look into the fast-paced world of social media investigations.
Ignoring social media investigations is no longer an option.