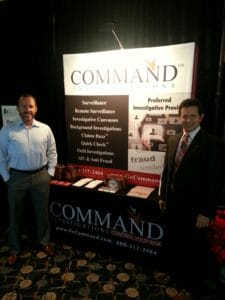 Friday, November 21, 2014.  Command Investigations sponsors the Workers' Compensation Claims Professionals (WCCP) 2014 annual holiday conference.  This conference is being held on Friday, November 21, 2014 in Tampa, Florida.
Conference topics include regulatory awareness, insurance and law updates, ethical guidelines and industry trends.  For additional information, please visit: http://www.wccp.org/events/event_details.asp?id=463293
Command is honored to be a sponsor of this annual event which benefits the Rough Riders and their teddy bear drive.