September 3, 2014. Command Investigations has made significant improvements to the email update format provided to customers.  Improvements include:
Investigative Status (open or closed)
Plan of Action
Highlighted Investigative Summary
A single click into the Command Center™ portal allowing direct access to streaming video, reports, invoices, etc.
Command Center™ case management portal leverages the most advanced web technologies where clients are able to log into a custom branded, single source web portal.  The Command Center™ case management portal features
Increased security
Improved data integrity
Universal video viewing compatibility
CC party continuity and control
Consolidated reporting and data repository
Enhanced customer communication platform
Improved customer efficiency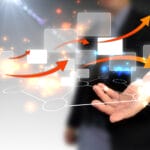 WHAT's NEXT??  Pictures of claimant activity in the email updates.