Arrested for Insurance Fraud (Delia Lopez)
April 7, 2014. Command Investigations, Lion Insurance and Packard Claims announce the arrest of Delia Lopez for Insurance Fraud resulting from an SIU anti-fraud investigation.As Packard Claims'... Continue reading →
Arrested for Insurance Fraud (Delia Lopez)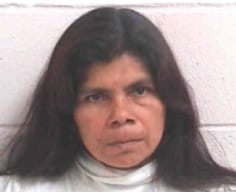 April 7, 2014. Command Investigations, Lion Insurance and Packard Claims announce the arrest of Delia Lopez for Insurance Fraud resulting from an SIU anti-fraud investigation.
As Packard Claims' SIU Department, Command Investigations initiated an investigation on Lopez and uncovered that the claimant was utilizing a fraudulent Social Security Number in an attempt to obtain Workers' Compensation benefits. This Social Security Number had been issued to another individual in Arizona.  Command Investigations determined that there was enough evidence on this claim to support a referral to the Florida Division of Insurance Fraud (DIF).
DIF evaluated the evidence, issued an arrest warrant and Lopez was subsequently arrested on Tuesday, April 1, 2014 in Decatur County, Georgia.  Delia Lopez was charged with Insurance Fraud violating F.S. 440.105.
Lopez is being held on bond of $5,000 and currently awaiting criminal trial in Florida.
All parties are presumed innocent until proven guilty.