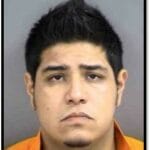 October 18, 2013. Command Investigations, Lion Insurance and Packard Claims, announce the arrest of Jose Delgado for Workers' Compensation Fraud resulting from a SIU fraud investigation.
After completing a lengthy SIU & Anti-Fraud investigation, Command Investigations referred this claim to the Florida Division of Insurance Fraud (DIF) as statutorily mandated.  Delgado was subsequently arrested in Hendry County, Florida and was charged with two counts of F.S. 440.105(4) – Workers' Compensation Fraud.
Jose Delgado is currently being held in jail in lieu of $10,000 bail.
All parties are presumed innocent until proven guilty.