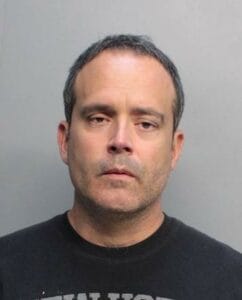 March 11, 2015. Command Investigations and JECO announce the arrest of Roberto Duran.
Serving as JECO's SIU Department, Command Investigations initiated an investigation on Roberto Duran after he claimed to have obtained a lower back injury while employed as a transporter at Baptist Hospital of Miami. During the claims investigation, Duran denied having any prior workers' compensation accidents or being involved in any motor vehicle accidents. However, Command obtained information from United Automobile Insurance about injuries to the claimant's neck and lower back sustained from a motor vehicle accident in 2003. Furthermore, it was discovered that the claimant treated with a chiropractor for a few months for his injuries.
The entire claim was denied based on misrepresentation on October 12, 2012. During Duran's deposition on October 18, 2012, he testified most of his issues obtained from the motor vehicle accident dealt with his jaw. However, he stated he saw a chiropractor who cared for his neck area. The claimant denied any previous lower back pain or chiropractic care for his lower back.
Because the claimant lied about prior injuries in an effort to obtain workers' compensation and misrepresented his medical history at the time of his employment at Baptist Hospital of Miami, Command concluded that the claimant presented false information regarding his claim.
All supporting evidence was gathered and presented to the Florida Division of Insurance Fraud (DIF) on August 28, 2013 as statutorily required.
Based on Command's investigation, an arrest warrant for Duran was issued. Subsequently, Roberto Duran was arrested on February 13, 2015 in Dade County Florida for workers' compensation fraud, violating F.S. 440.105 (4)(b). He was released on $5,000 bond.
All parties are presumed innocent until proven guilty.
Command Investigations, LLC is the preferred provider of Surveillance, SIU & Anti-Fraud programming to P&C Carriers, self-insured entities and third-party administrators.  Investigative cost containment solutions also include background investigations, Claims Buzz™ social media searches, investigative canvasses, recorded statements and scene investigations.