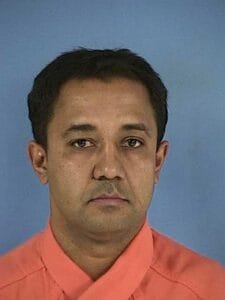 January 27, 2015.  Command Investigations and SUNZ Insurance announce the arrest of Ricardo Linhares for Insurance Fraud.
As part of our SIU & Anti-Fraud Programming, Command's Social Security Number Verification Program™ determined that Linhares utilized a false Social Security Number (SSN) in an effort to obtain workers' compensation benefits. Command's SIU investigation determined that the provided SSN used by Linhares had been lawfully issued to an individual residing in the state of Massachusetts.
Based upon these SIU investigative results, the claim was referred to the Florida Division of Insurance Fraud (DIF) as statutorily required. Subsequently, Ricardo Linhares was arrested on January 16, 2015 in Walton County, Florida and was charged with insurance fraud violating F.S. 440.105(4)(B)(9) FRAUD USE FALSE ID FOR WC CLAIM.
Command's SIU Department tracks the progress of each arrest as part of our Restitution Management Program™.  This process ensures that all victim's rights are asserted, aggressively protected and maintained.  In addition, Command Investigations works closely with the respective State Attorney's Office to positively impact the ability to pursue restitution.
All parties are presumed innocent until proven guilty.
Command Investigations, LLC is the preferred provider of Surveillance and SIU & Anti-Fraud programming to P&C Carriers, self-insured entities and third-party administrators.  Investigative cost containment solutions also include background investigations, Claims Buzz™ social media searches, investigative canvasses, recorded statements and scene investigations.