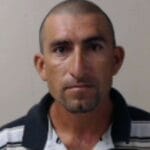 October 10, 2014.  Command Investigations announces the arrest of Nixon Arias for Insurance Fraud.  This arrest is a result of Command's SIU & Anti-Fraud Programming.
During the claim evaluation on Nixon Arias, it was determined that Arias utilized a false Social Security Number of a deceased individual from the state of Mississippi in an effort to gain employment and secure workers' compensation benefits.
As required by Florida Statutes, this claim was referred to Florida's Division of Insurance Fraud (DIF) based upon the evidence obtained from the SIU & Anti-Fraud Investigation.
Subsequently, Arias was arrested on October 7, 2014 in Escambia County, Florida.  Nixon Arias was charged with insurance fraud violating  42  counts of F.S. 440.105(4)(b), 1 count of 440.105(4)(b)(9), 1 count of F.S. 817.034(4)(a)(3) and 1 count of F.S. 817.568(8)(a).
Nixon Arias is being held on bond of $22,500.00.
All parties are presumed innocent until proven guilty.