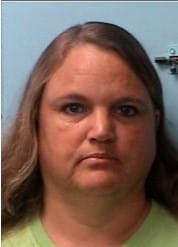 August 28, 2104.  Command Investigations, SUNZ and CorVel announce the arrest of Melissa Brewer for Insurance Fraud.  This arrest is a result of Command's SIU & Anti-Fraud Programming.
During the evaluation of this claim, Command's SIU department worked closely with the adjusters at CorVel and identified possible fraud on this claim.  Brewer lied in connection with a pre-existing condition in an effort to obtain additional benefits.  Command's SIU department presented the evidence to the Division of Insurance Fraud (DIF) concerning the misrepresentation on this claim.
Subsequently, Brewer was arrested in Gulf County, Florida on August 14, 2014 and charged with insurance fraud and grand theft violating F.S. 440.105 and F.S. 812.014(2)(c)(1).
All parties are presumed innocent until proven guilty.