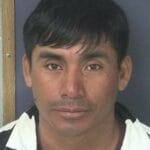 August 4, 2014.  Command Investigations, Packard Claims and Lion Insurance announce the arrest of Mario Vasquez for Insurance Fraud which was a direct result of Command's SIU & Anti-Fraud investigation.
Command Investigations is the Special Investigative Unit (SIU) for Packard Claims and works closely with the adjusting staff to identify and analyze each claim for the possibility of insurance fraud.   As required by Florida Statutes, this claim was referred to the Florida Division of Insurance Fraud (DIF) based upon the evidence obtained from the SIU & Anti-Fraud Investigation.
Subsequently, Vasquez was arrested on July 31, 2014 in Gadsden County, Florida while working at a job site.  Mario Vasquez was charged with two (2) counts of insurance fraud violating F.S. 440.105.
Bond was posted for $1,500 and Mario Vasquez is being held by ICE.
All parties are presumed innocent until proven guilty.