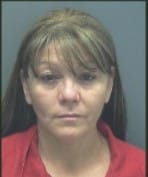 June 4, 2014. Command Investigations announces the arrest of Maria Orneda for Insurance Fraud. Orneda was arrested in Lee County, Florida after an SIU investigation was conducted on behalf of CorVel.
Command's Social Security Number Verification Program™ determined that the claimant was utilizing a valid Social Security Number; however, the SSN was issued to a different individual who currently resides in Massachusetts. The valid owner of the SSN has been contacted and is a cooperating witness for this criminal investigation. It was also discovered that the name Maria Orneda was an alias and the claimant's true identity was ascertained to be Maria Ornelas-Vega.
Based upon these investigative results, the claim was referred to the Florida Division of Insurance Fraud (DIF).  Subsequently, Maria Ornelas-Vega was arrested on charges of Insurance Fraud violating F.S. 440.105(4b9) – Fraud-Use False ID for WC Claim and F.S. 817.568(9) Create Poss Use Fictitious Personal ID Info.
Maria Ornelas-Vega, AKA Maria Orneda, was arrested in Lee County, Florida and posted bond of $3,000.00.
All parties are presumed innocent until proven guilty.