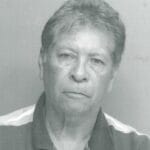 August 11, 2014.  Command Investigations, SUNZ Insurance and CorVel announce the arrest of Jose Romero for insurance fraud which was a direct result of Command's SIU & Anti-Fraud investigation.
Command Investigations' SIU Department works closely with the adjusters at CorVel to analyze and evaluate each claim for potential fraud.  During the course of this claim's evaluation, Command and CorVel determined that the claimant lied during a sworn deposition in an effort to obtain worker's compensation benefits.  Romero gave false testimony concerning pre-existing injuries and treatment.
As required by Florida Statutes, this claim was referred to the Florida Division of Insurance Fraud (DIF) based upon the evidence obtained from the SIU & Anti-Fraud Investigation. The claim was submitted on the basis of fraud and material misrepresentation.
Subsequently, Romero was arrested on August 1, 2014 at the Miami-Dade airport by U.S. Customs officials as he returned to U.S. from Nicaragua.  Jose Romero was arrested on criminal charges which include violations of F.S. 440.105 and F.S 837.02.
All parties are presumed innocent until proven guilty.