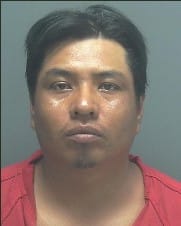 April 22, 2014. Command Investigations, Lion Insurance and Packard Claims announce the arrest of Jose Martinez for Insurance Fraud resulting from an SIU & anti-fraud investigation.
As Packard's SIU, Command works closely with the adjusting staff to evaluate and analyze each claim for the potential of fraud. It was determined that Jose Martinez was in violation of F.S. 440.105 and was consequently referred to the Florida Division of Insurance Fraud (DIF), as statutorily required.
Upon review of the claim, DIF evaluated the evidence and determined there was sufficient probable cause to issue an arrest warrant for the claimant.  Martinez was subsequently arrested on Monday, April 14, 2014.
Jose Martinez was charged with Insurance Fraud violating F.S. 440.105 and F.S. 817.568. Martinez was arrested in Lee County and is currently being held in jail in lieu of $3,000 bail.
All parties are presumed innocent until proven guilty.