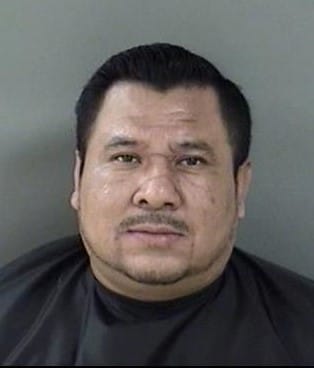 November 9, 2015. Command Investigations, Packard Claims and Lion Insurance Company announce the arrest of Gerardo Mar.
As Packard Claims' and Lion Insurance Company's SIU Department, Command Investigations initiated an investigation on Gerardo Mar after he sustained an alleged right elbow injury on a jobsite. Through Command's Claims Data Verification Program™, it was determined the claimant provided a suspect social security number in an effort to obtain insurance benefits. The investigation found the social security number to have been issued to another individual in the state of Georgia before 1951.
Based upon the evidence, Command's SIU Department, working in conjunction with Packard Claims and Lion Insurance Company, submitted a referral to the Florida Division of Insurance Fraud (DIF) as statutorily required based on material misrepresentation. After review, DIF issued an arrest warrant for Mar.
On October 9, 2015, Gerardo Mar was arrested in Indian River County, Florida, for insurance fraud, violating F.S. 440.105(4B9) – WORKERS COMP FRAUD LESS THAN $20,000.
Mar was released at a $3,000.00. Mar's trial is pending.
All parties are presumed innocent until proven guilty.
Command Investigations, LLC is the preferred provider of Surveillance, SIU & Anti-Fraud programming to P&C Carriers, self-insured entities and third-party administrators.