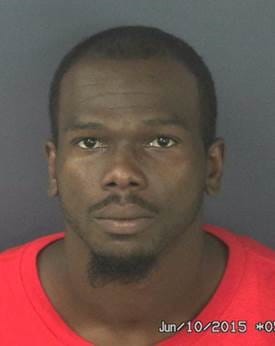 June 18, 2015. Command Investigations, SUNZ Insurance and North American Risk Services (NARS) announce the arrest of Dominic Murray.
Serving as SUNZ's SIU Department, Command Investigations initiated an investigation on Dominic Murray after he claimed to have sustained a lower back injury when involved in a motor vehicle accident on a jobsite. While submitting mileage reimbursement forms, Murray recorded having traveled 1,690 miles while attending medical appointments between February 3, 2015 and March 18, 2015. During Command's SIU investigation, it was determined that the maximum mileage Murray could have traveled was 1,139.4 miles, a difference of 550.6 miles from his reported mileage. Murray received $244.75 based upon his submitted mileage in support of his workers' compensation claim.
All supporting evidence was gathered and presented to the Florida Division of Insurance Fraud (DIF) as statutorily required based on material misrepresentation.
Subsequently, Murray was arrested on June 10, 2015 in Gadsden County, Florida for workers' compensation fraud, violating F.S. 440.105 (4)(a) 2 – WORKERS' COMPENSATION FRAUD. He was released on no bond.
Murray's criminal trial is pending.
All parties are presumed innocent until proven guilty.
Command Investigations, LLC is the preferred provider of Surveillance, SIU & Anti-Fraud programming to P&C Carriers, self-insured entities and third-party administrators.  Investigative cost containment solutions also include background investigations, Claims Buzz™ social media, investigative canvasses, recorded statements and scene investigations.