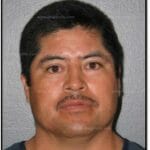 December 2, 2013. Command Investigations, CorVel and SUNZ Insurance announce the arrest of Anselmo Sanchez for Workers' Compensation Fraud resulting from an SIU fraud investigation.
After completing the initial SIU investigation, Command Investigations determined that there was enough evidence to support a referral to the Florida Division of Insurance Fraud.
Anselmo Sanchez was arrested on November 26, 2013 in Hardee County, Florida and was charged with F.S. 440.105 – Workers' Compensation Fraud and 817.568.8 Fraud-imperson/use Possess Personal ID.
Bail was set at $2,000.00 for Sanchez.
All parties are presumed innocent until proven guilty.